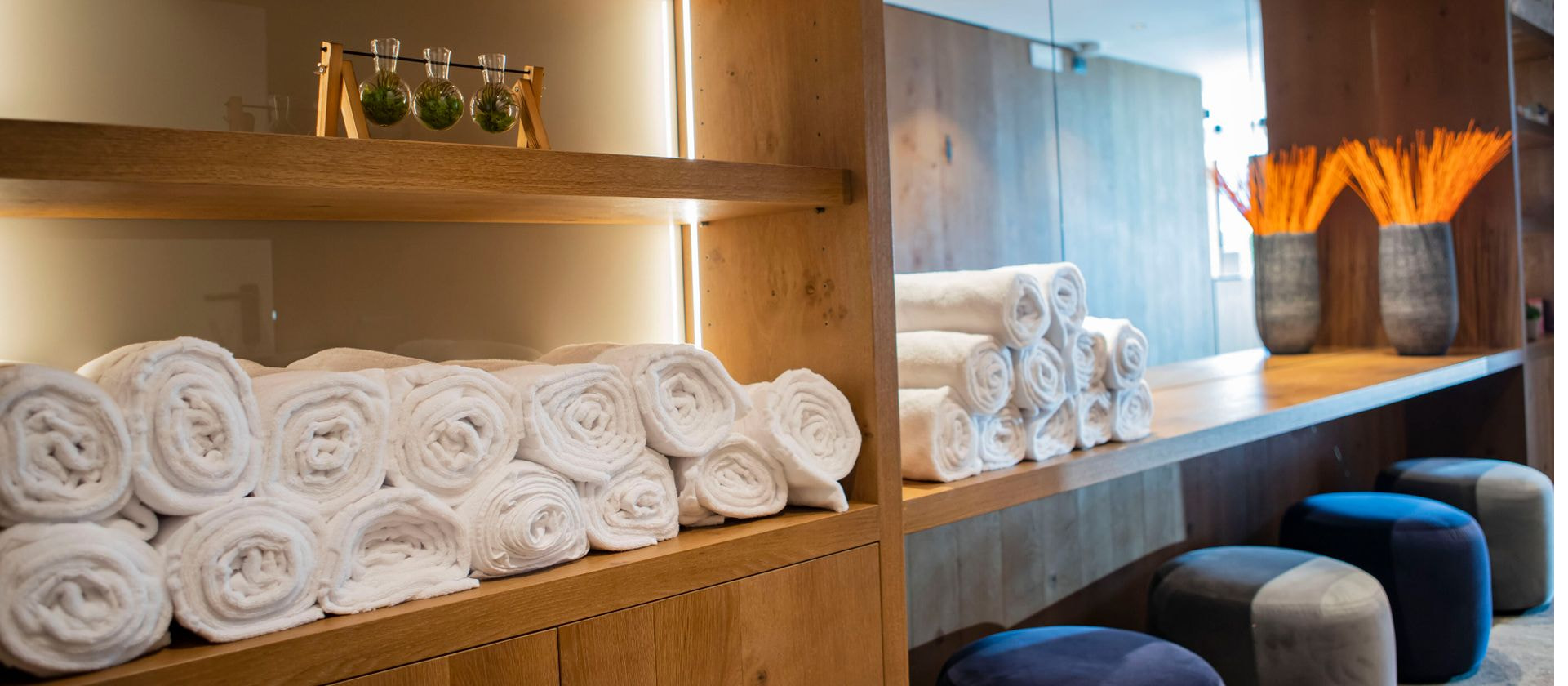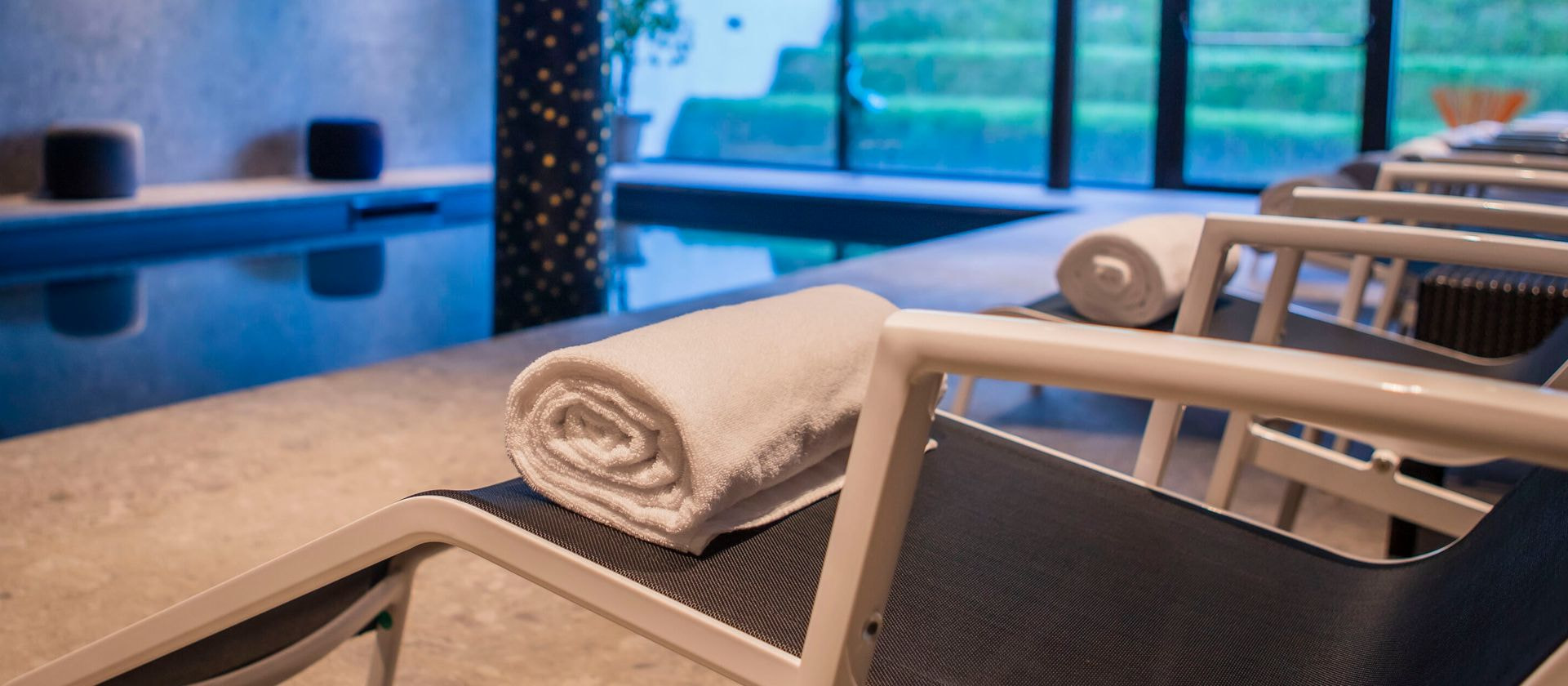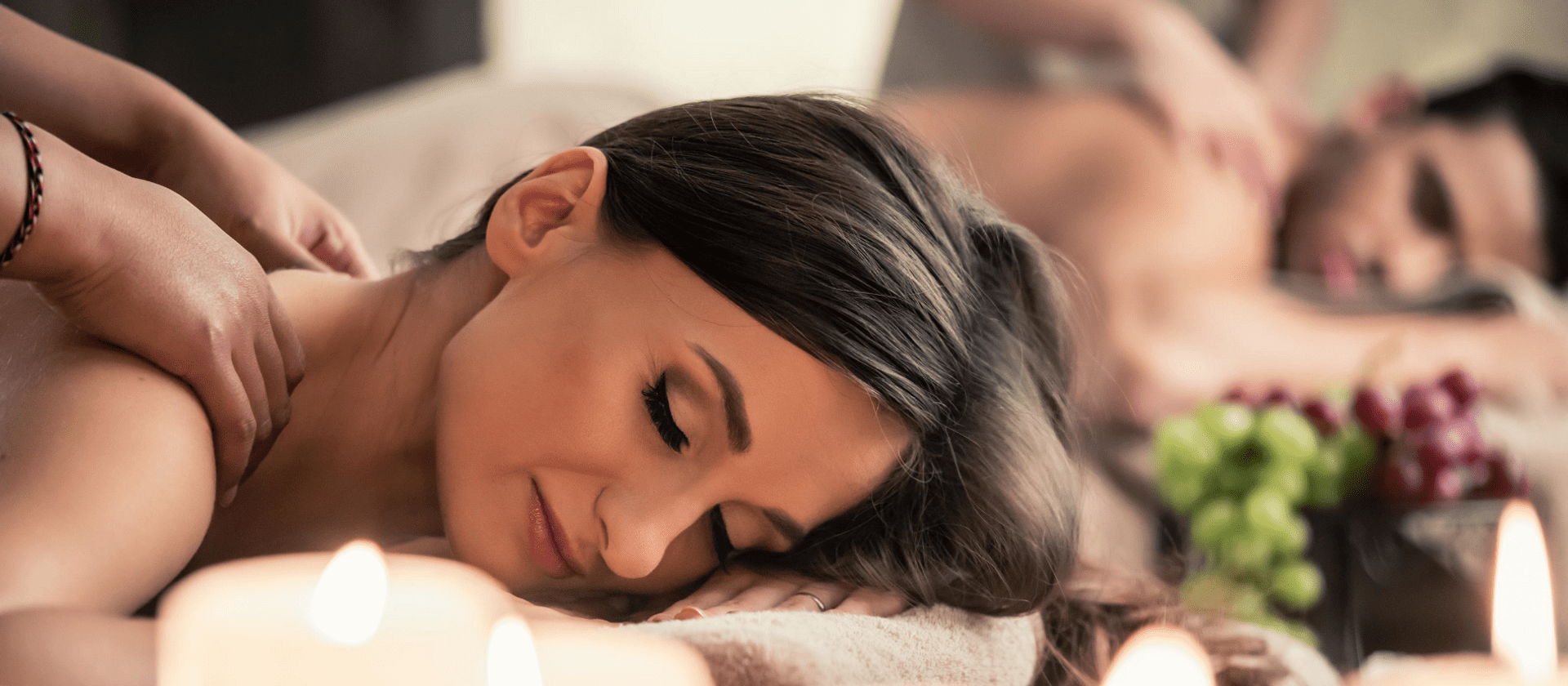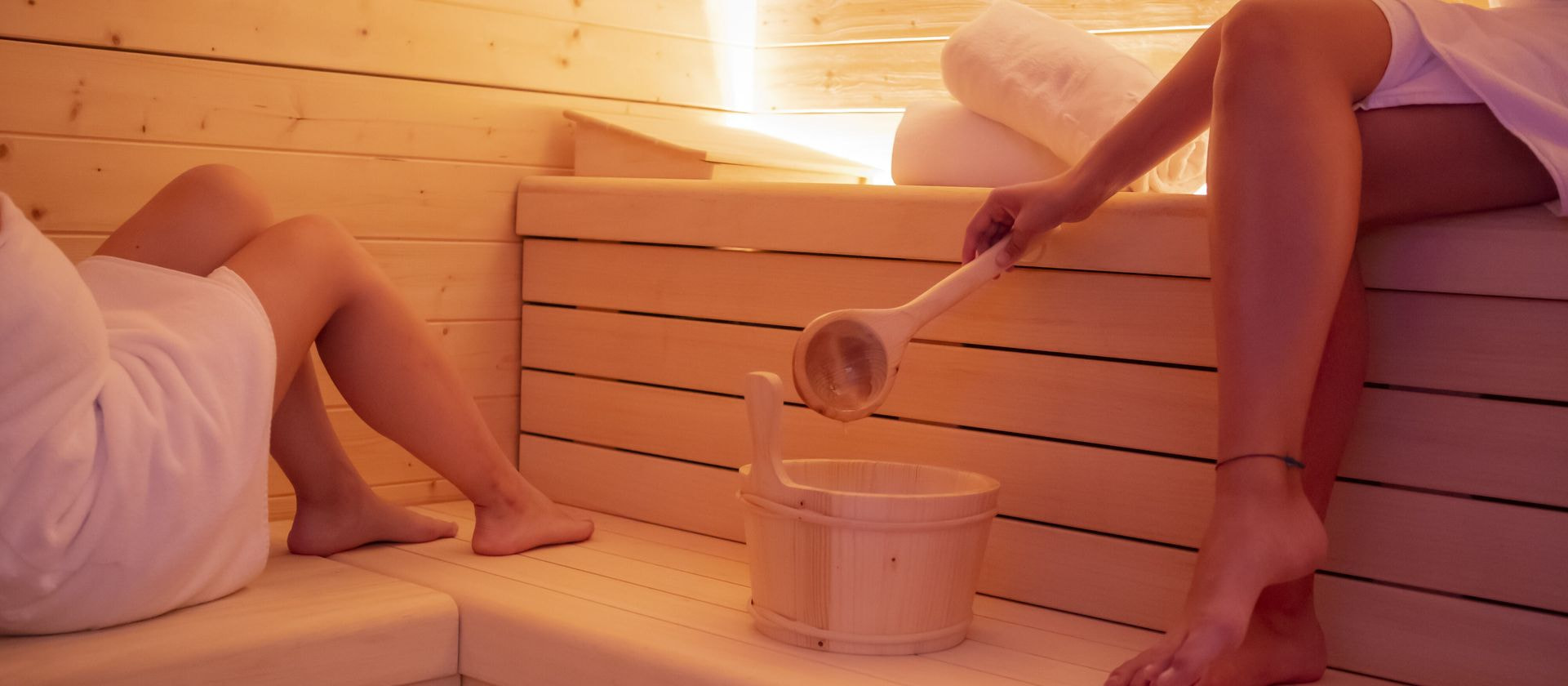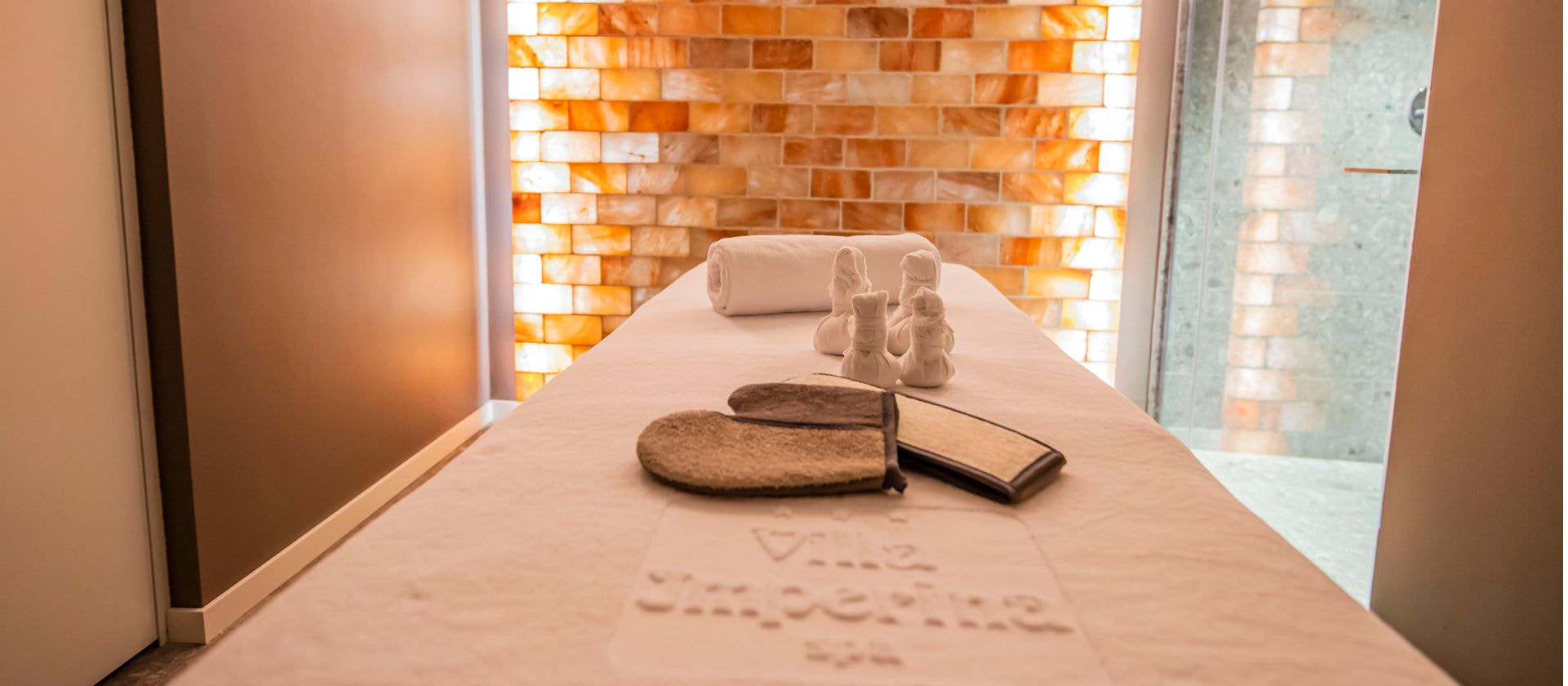 Hotel Villa Imperina Art Deco' is not a simple hotel in the Dolomites. It is a unique and carefully designed environment, created to provide more options for your relaxation. It is a hotel with wellness center in the heart of the Dolomites of the Veneto.
In this absolutely peaceful and serene ambience, you can relax in the warm water and enjoy all benefits of this treatment.
What's better than coming back to your hotel after a day in the snow or a long walk and diving into a heated swimming pool?
In our hotel in the mountains with wellness center you can choose among different paths and treatments for a relaxing day. In our exclusive SPA you will find:
Indoor heated swimming pool, Turkish bath, Finnish sauna, ice fall, emotional showers, Kneipp path, relaxation area with a salt wall and a fitness room.
Our treatments and massages will complete the relaxation of your body and mind. In the park of the Villa it is possible to enjoy an outdoor hydromassage.
Your hotel in the mountains with indoor swimming pool has also a well-equipped gym with Technogym designed facilities and latest generation devices. A guarantee of quality and professionalism that show one more time how Villa Imperia takes care of its Guests.
« It's a good idea always to do something relaxing prior to making an important decision in your life »
(Paulo Coelho)
"The pleasure of a swim in a pool in the Dolomites…
INDOOR HEATED SWIMMING POOL
Our indoor heated swimming pool with modern and comfortable chaises longues has direct access to the big park of the Villa.
Prenota subito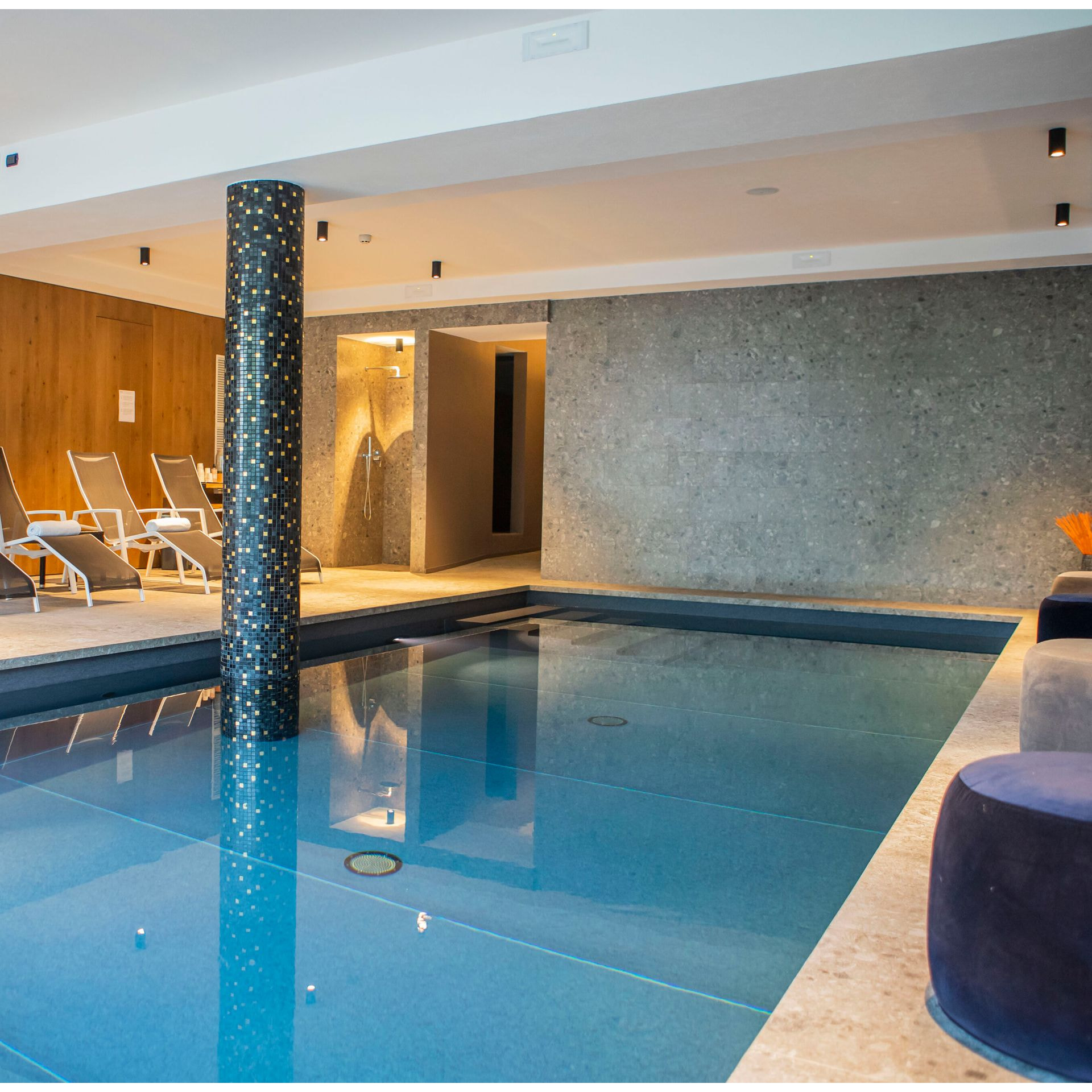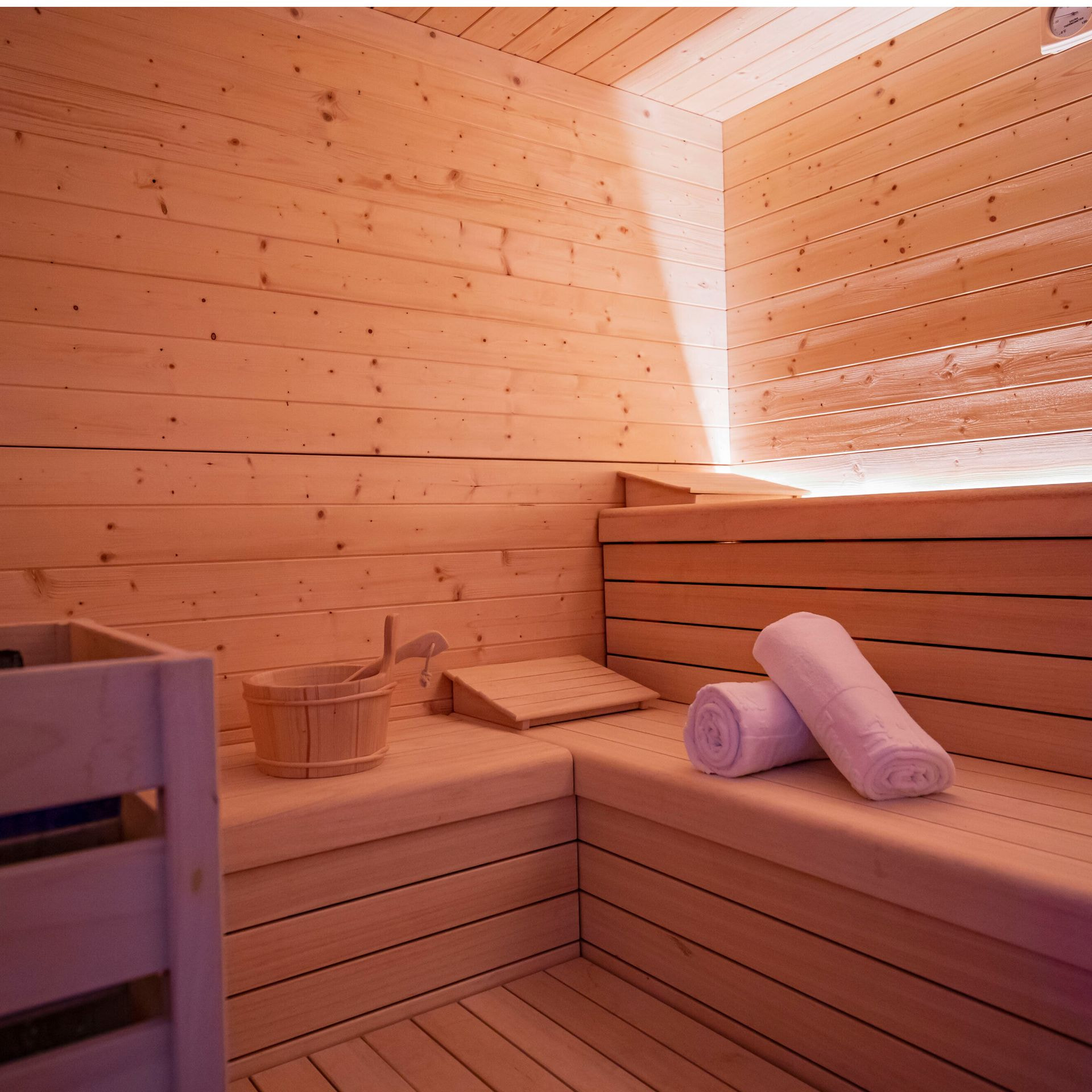 …where body and soul will find harmony and peacefulness »
FINNISH SAUNA
A Finnish sauna where your body will be exposed to a quite high temperature – around 80°-100° degrees (176°-212° F) - with a low level of humidity to improve the purification and a general well-being: the ideal solution to purify body and mind.
"A well-being sensation for body and mind"
TURKISH BATH
The opposite of the sauna, a Turkish bath is characterized by a high level of humidity and exploits all potential beneficial properties of hot steam. It is the ideal treatment to relieve stress and relax tensions.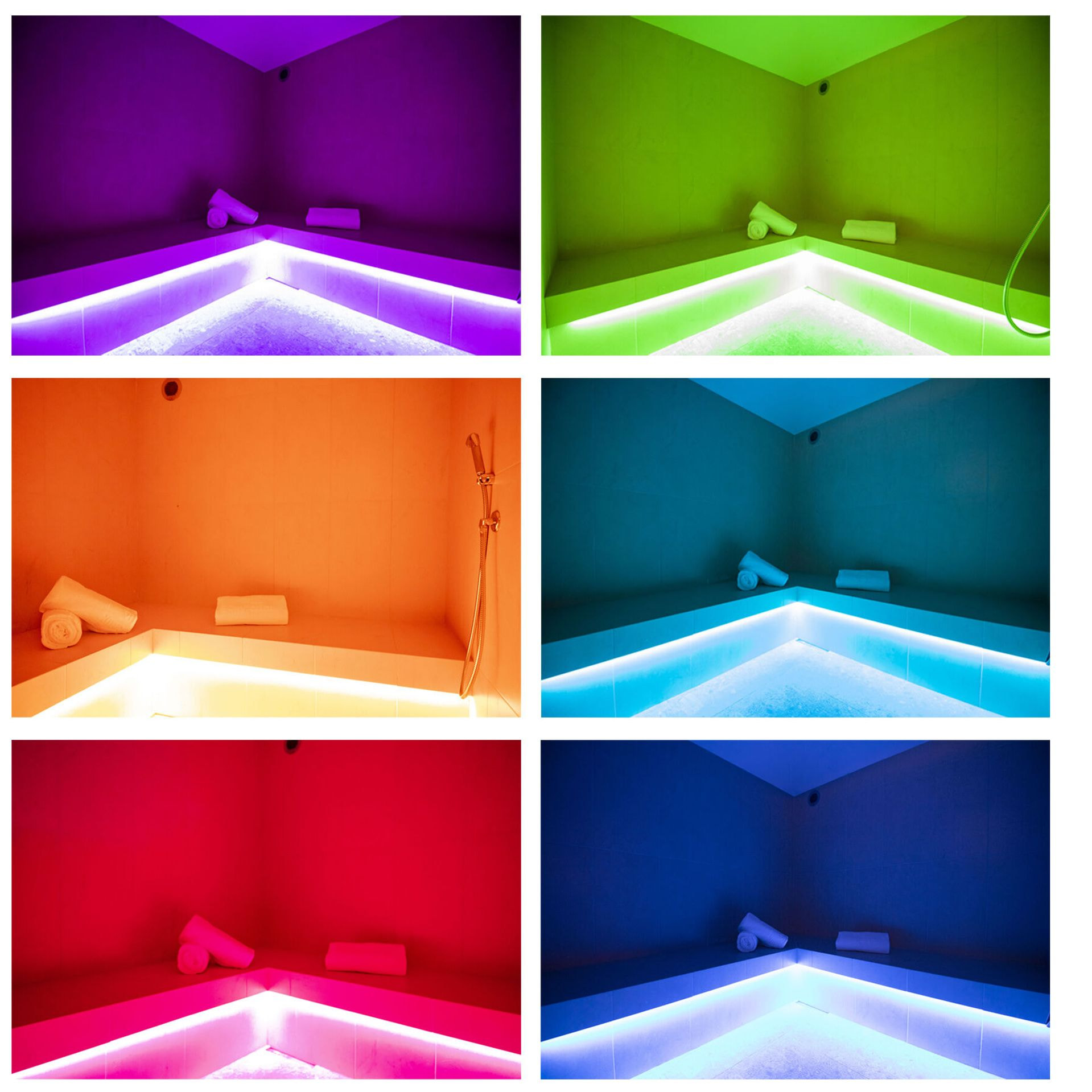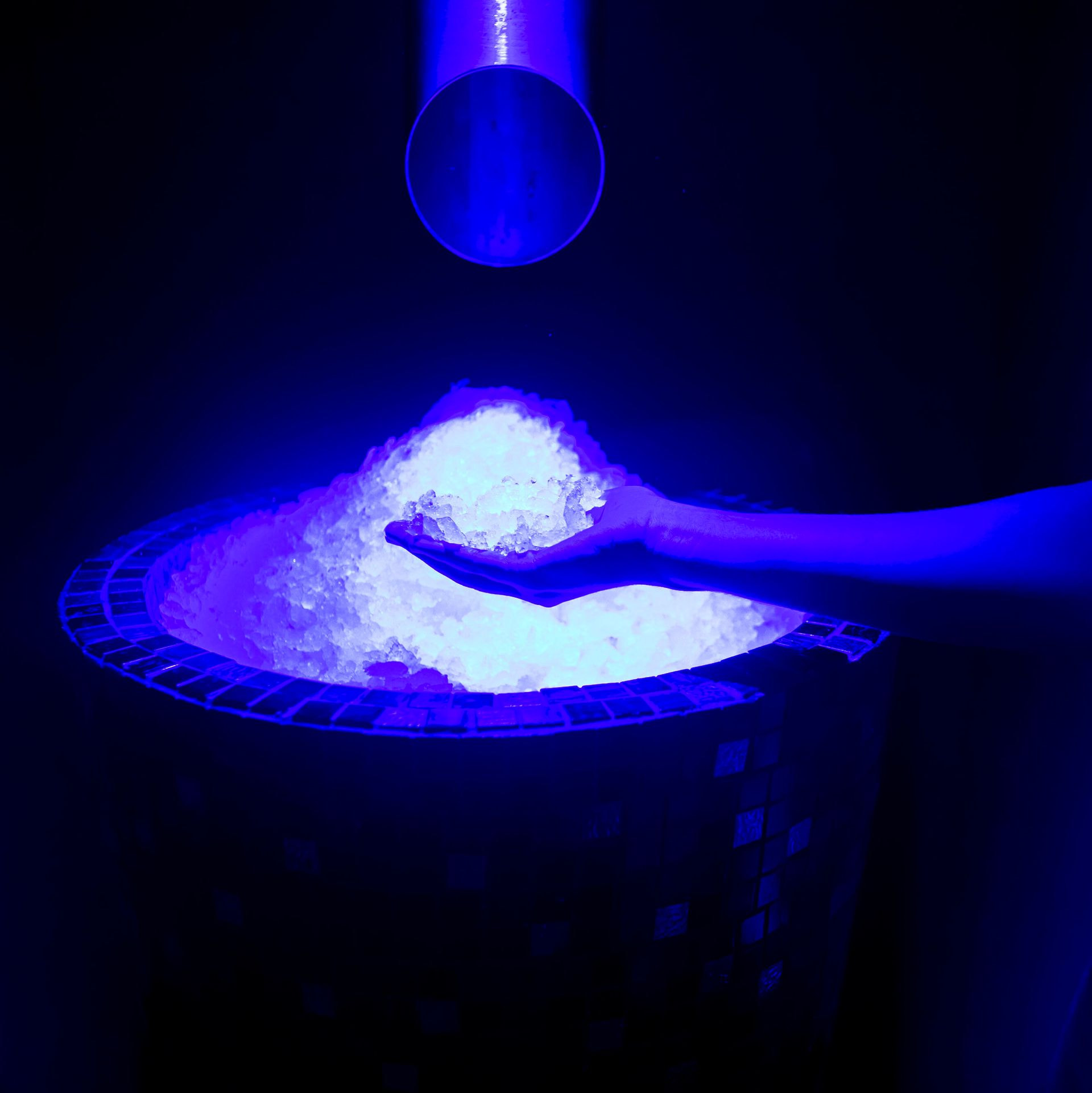 "A new dimension of well-being, where regenerating yourself is a natural thing"
ICE FALL
An ice fall is a cold wall covered in fresh ice. The strong reaction to cool temperatures after a sauna or a Turkish bath treatment helps to tone the skin and provides a strong sense of well-being.
"A multi-sensory pathway to regain energy"
KNEIPP PATH
The Kneipp path alternates warm and cold temperatures exploiting the benefits of hydrotherapy. It re-activates the circulation, revitalizes and tones the body, reduces the feeling of heaviness and drains tissues so you can live a really regenerating experience!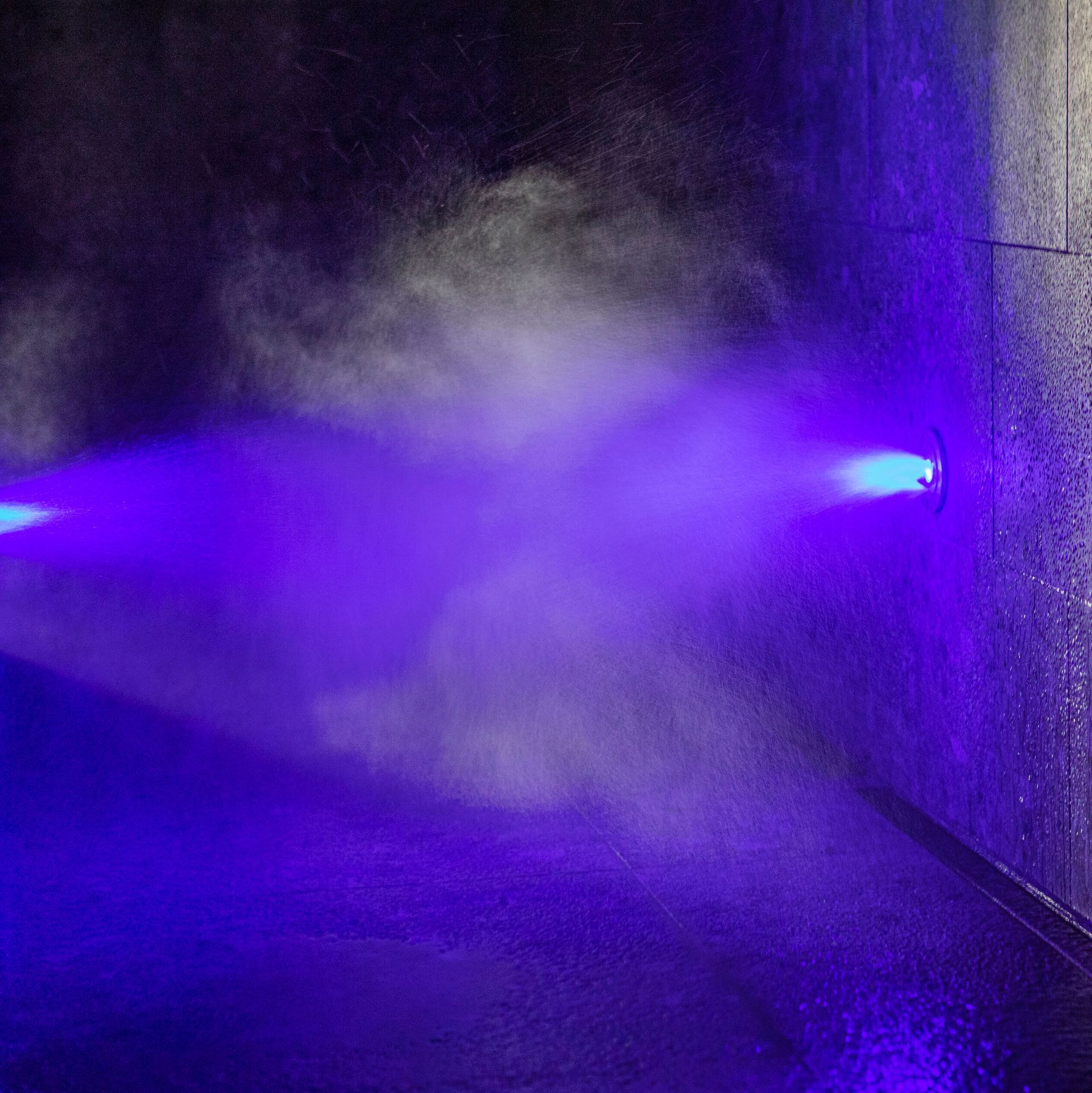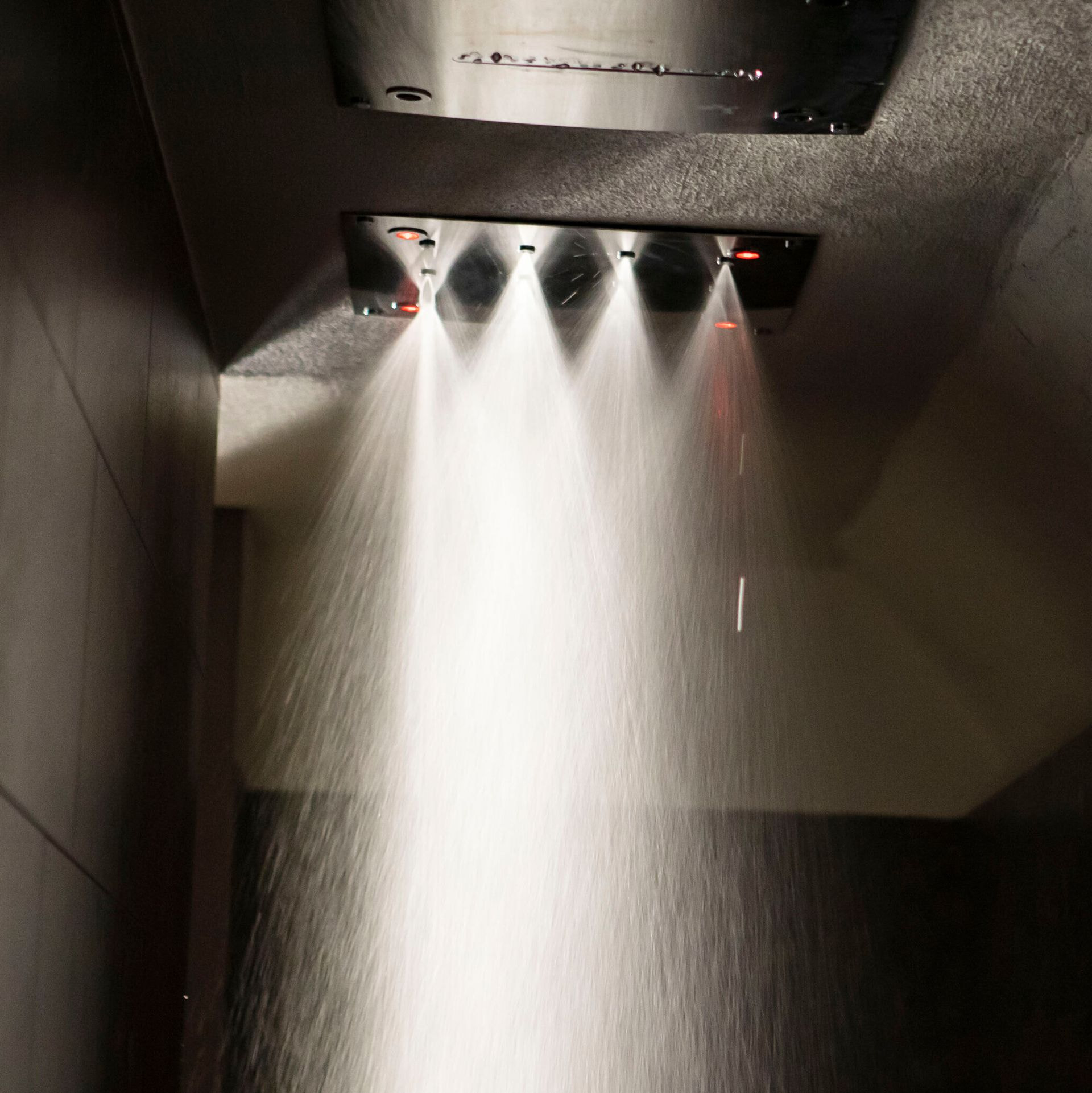 "A place where to restore the spirit"
EMOTIONAL SHOWERS
The emotional showers are based on the principles of the chromotherapy and exploit the properties of the colors to enhance the energy charge and improve the physical and mental equilibrium. They are particularly recommended to those who have respiratory diseases, anxiety disorders and hypertension. In short, they are a real panacea for the well-being of the whole body.
"Relaxing among warm bubbles in the open air"
HYDROMASSAGE
An hydromassage in the greenness of the park, surrounded by the peaks of the Dolomites. A relaxing massage in warm water that boosts your well-being among bubbles that brush against your body and envelope you in their warmth… while you are enjoying a breathtaking view of the mountains at the same time.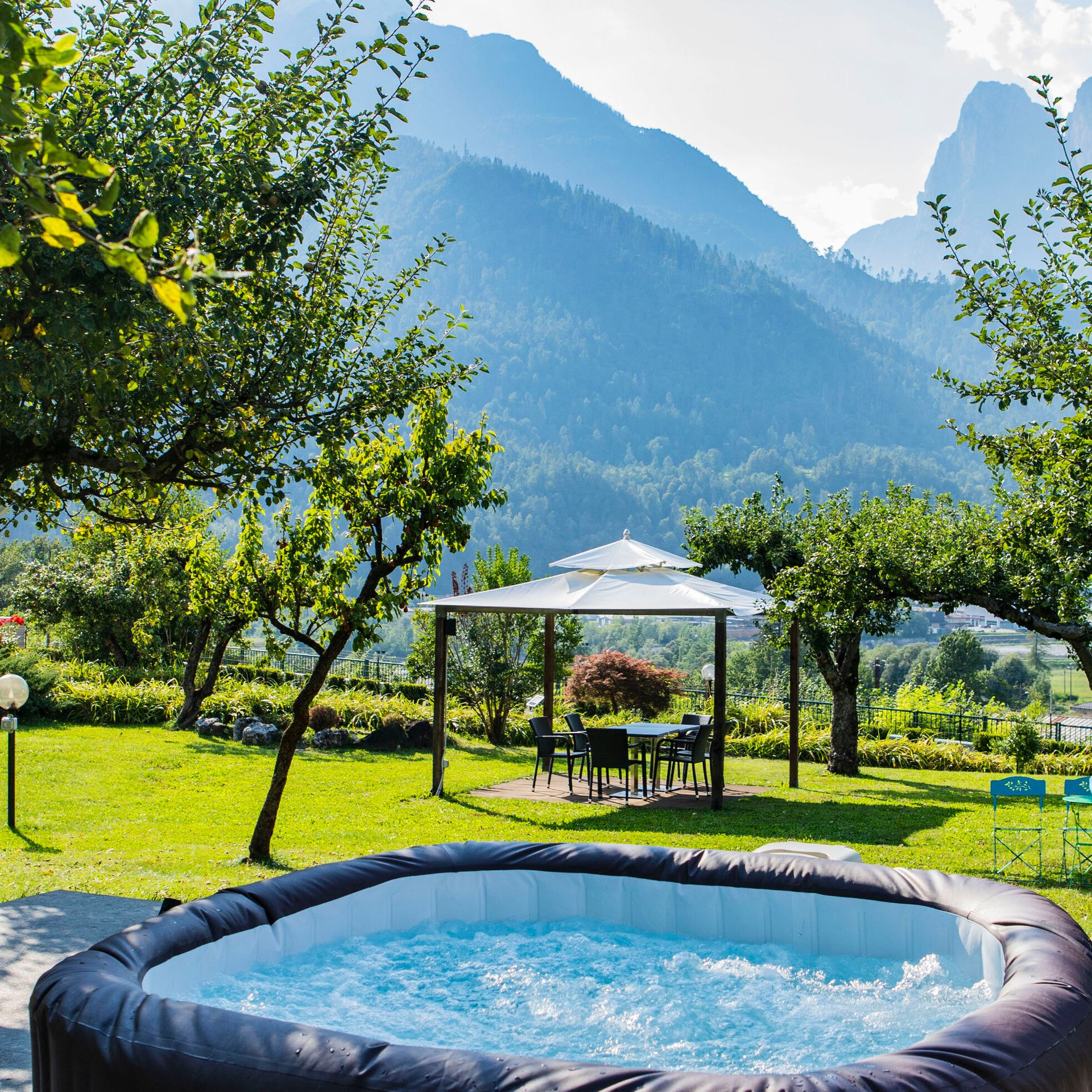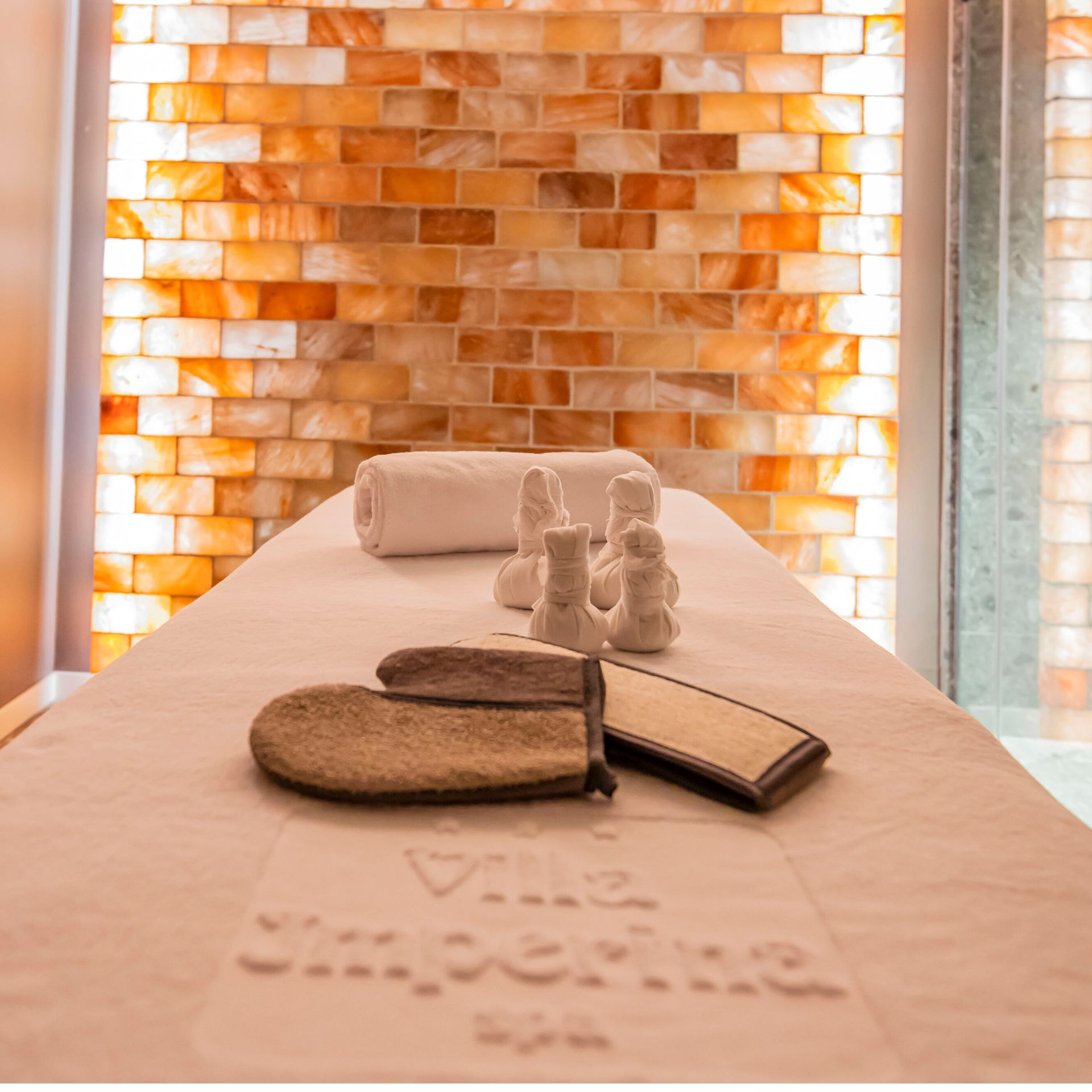 "Ideal to regain energy and strength"
HIMALAYAN SALT WALL
A room with an entire wall covered in Himalayan salt that grants important decongestant effects. It creates a saline environment that reduces the sense of tiredness and makes your feel more energetic, improving the circulation and strengthening the immunity system. Curative and relaxing massages are performed here as well.
"A balance between body and mind"
AYURVEDA AND WELL-BEING TREATMENTS
The Ayurvedic treatments of our hotel in the mountains with spa are the ideal solution for the cure of body and mind. They include ancient Indian practices as well as well-being, osteopathic and sports massages.
Learn more