Spending a Fitness Holiday
Villa Imperina, prestigious hotel in the mountains with gym, offers the chance to keep training even on holiday. If you love to spend the holidays following a program of activities, you will find here a modern fitness center and also a personal trainer who will follow you constantly during your training.
The gym, equipped with exclusive Technogym designed facilities, and the relaxation area of the SPA are a perfect combo to guarantee the Guests the achievement of their ideal body shape.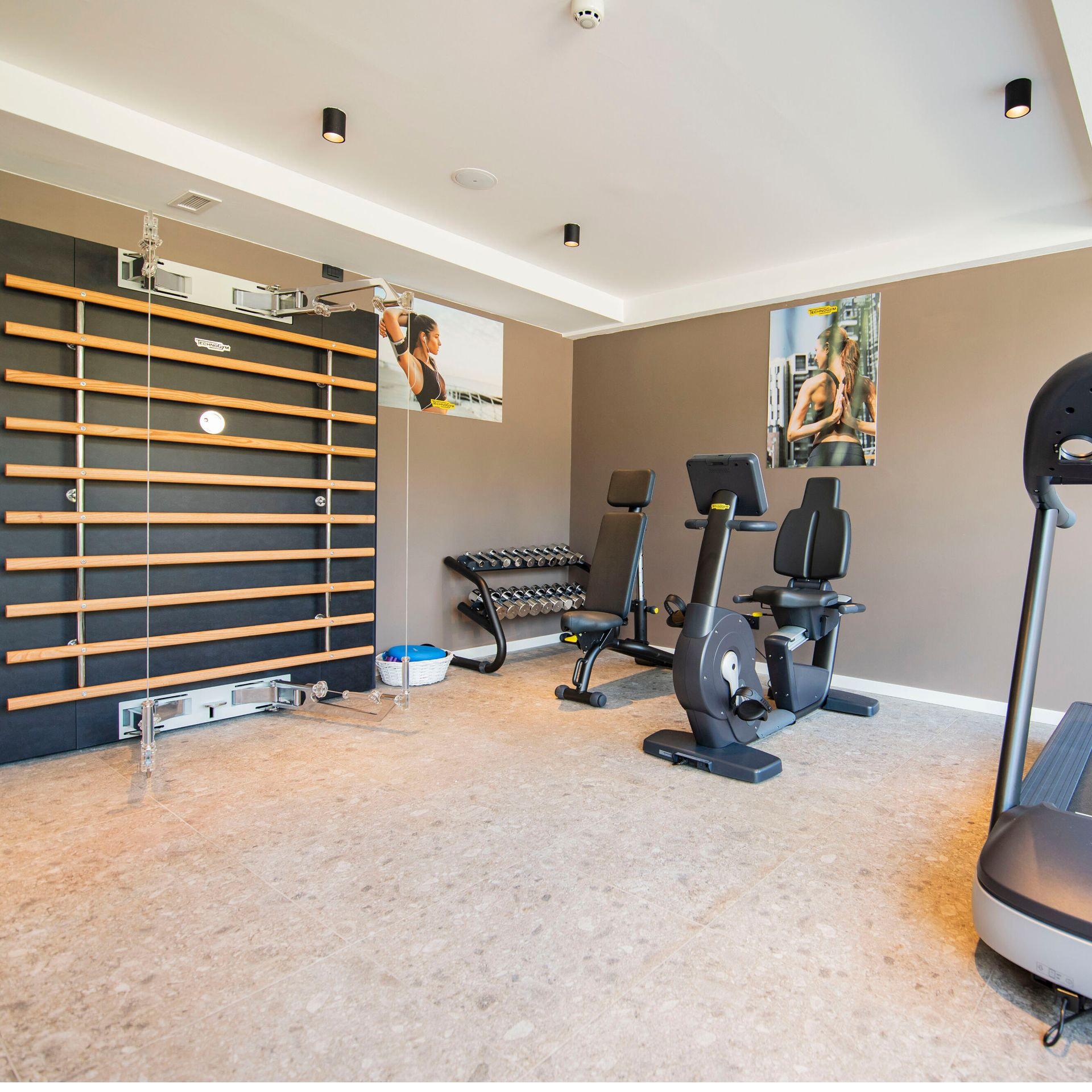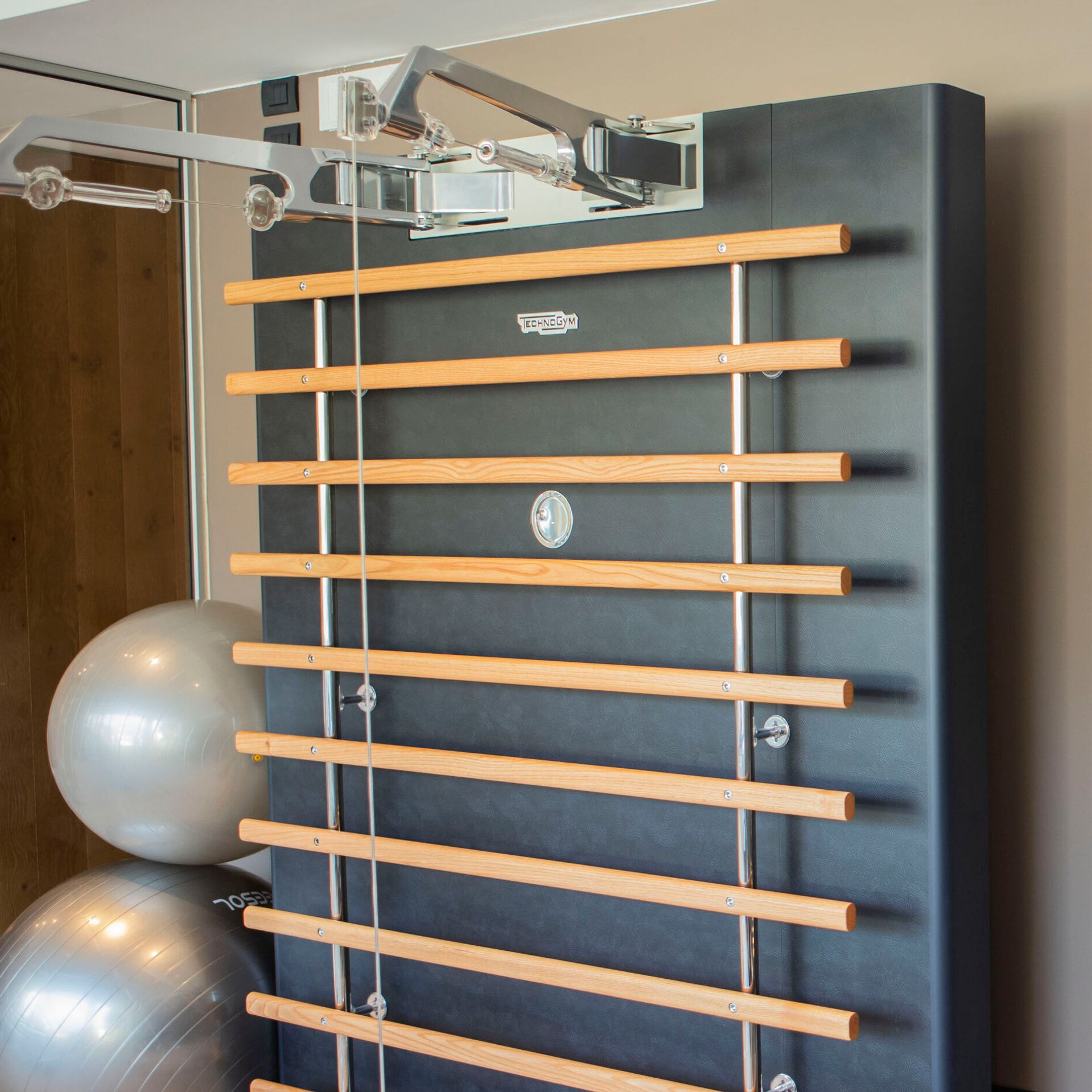 What You Will Find in Our Gym
The Kinesis Personal gives you many training chances to improve your motor skills, while the treadmill is the ideal solution for a heart training that allows you to burn calories.
The stationary bike Excite Live Recline has been designed to guarantee a smooth way of pedaling and a comfortable seat. Weights and dumbbells for bodybuilding workout are also available.
All Technogym facilities used from warm-up exercises to the end of the training session improve the resistance, the mobility and the strength of your body!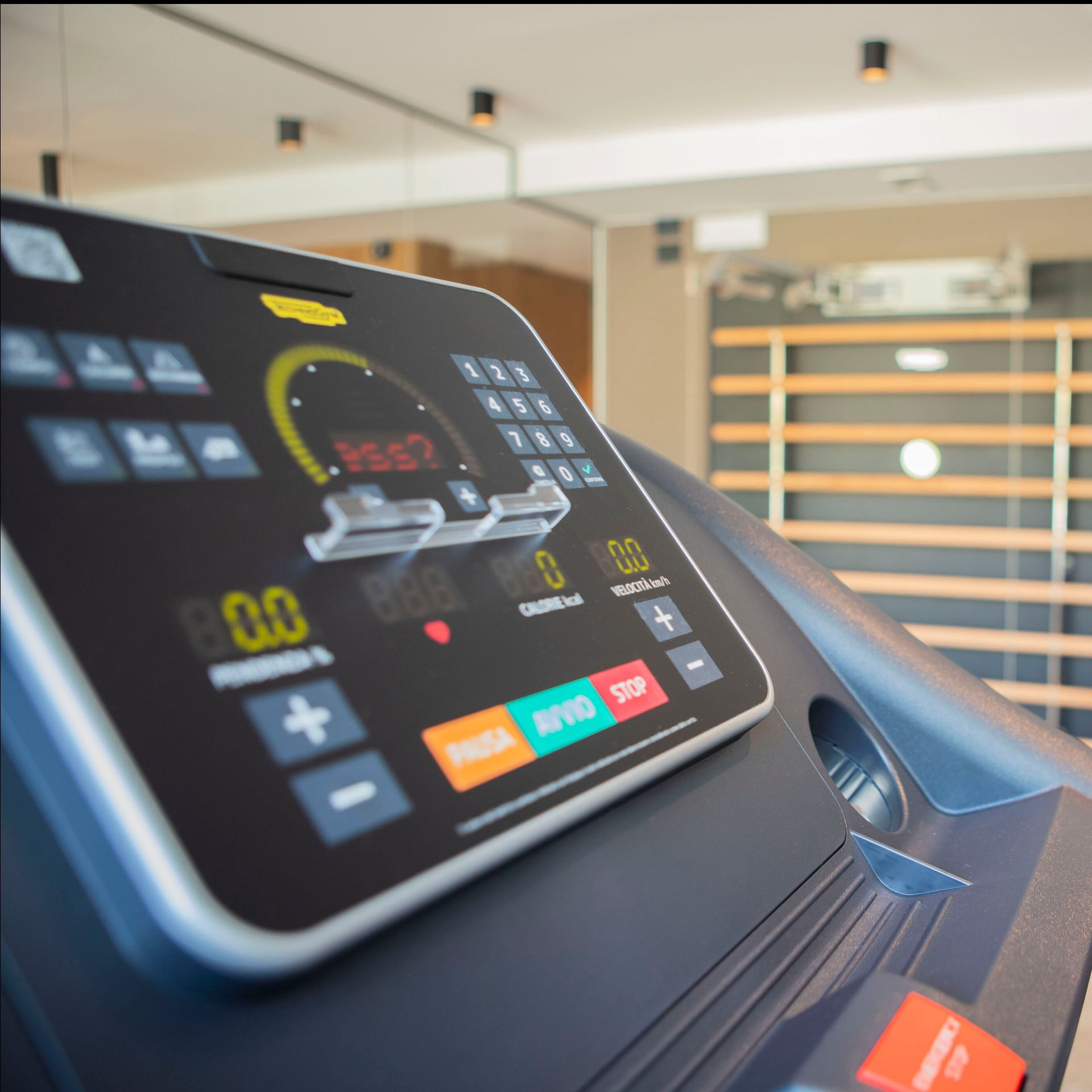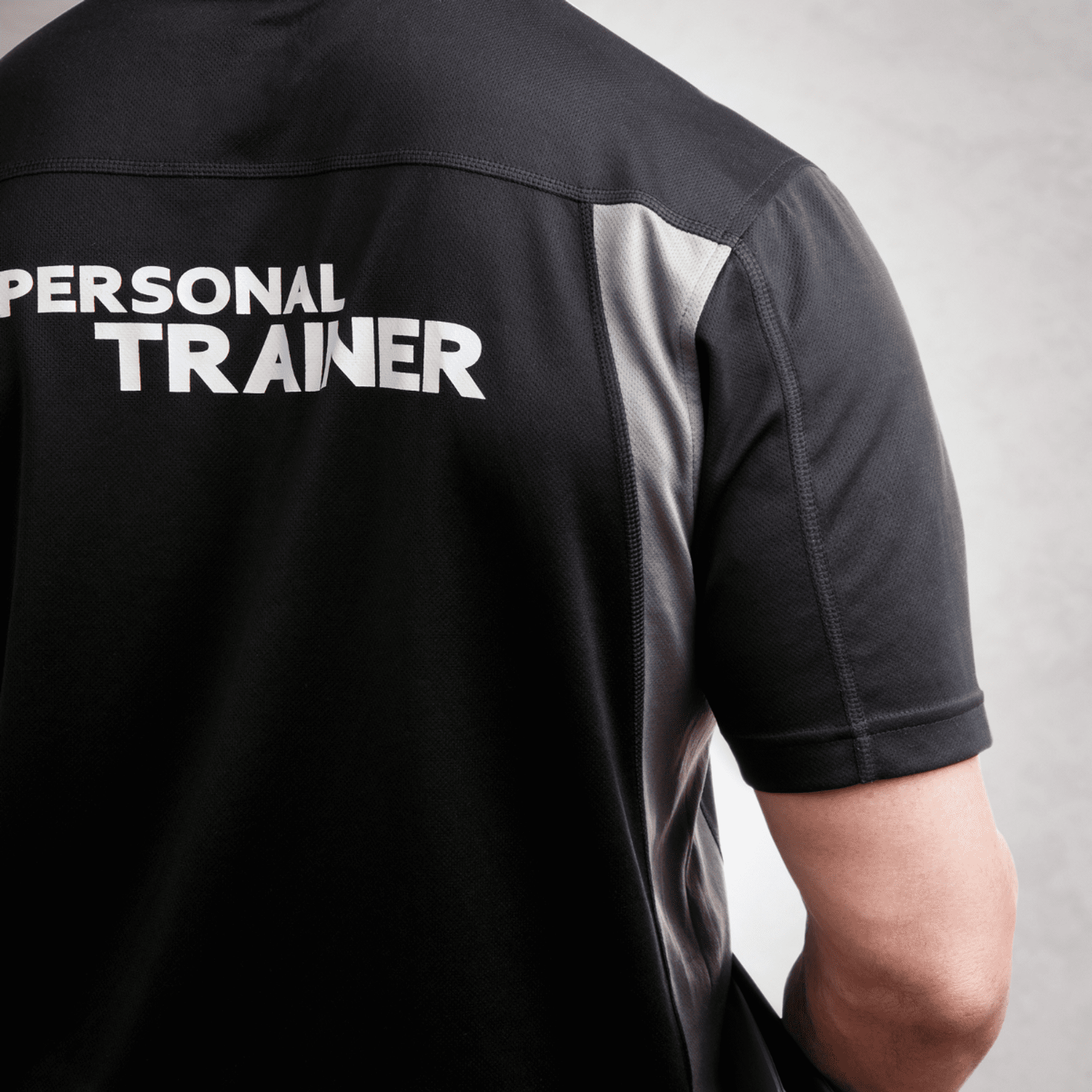 Your Personal Trainer
Those who desire to take advantage of the holidays to follow a training program with a personal trainer, can take part in organized courses like yoga classes or rediscover the pleasure of physical exercises with a personalized training program to achieve fitness goals. Our personal trainer will help you measuring up your fitness level and assisting you during your workouts so that you can achieve your goals and improve your performance.
"How to reach a goal? Without haste but without rest"
Goethe
"Challenges are what makes life interesting... Overcoming them is what makes life meaningful."
Joshua J. Marine